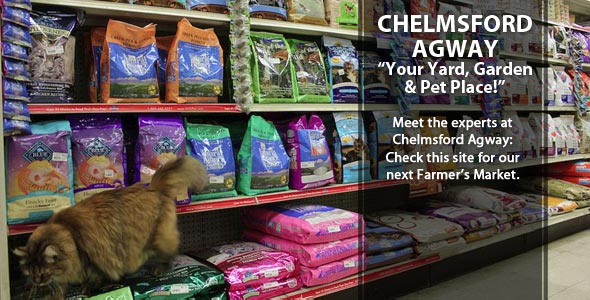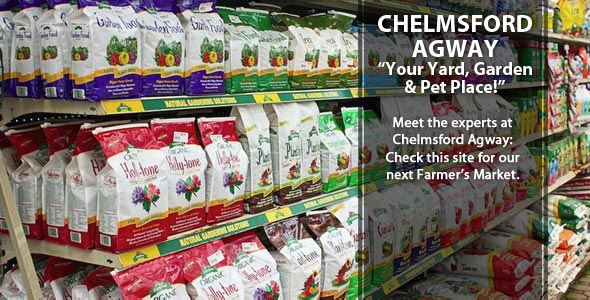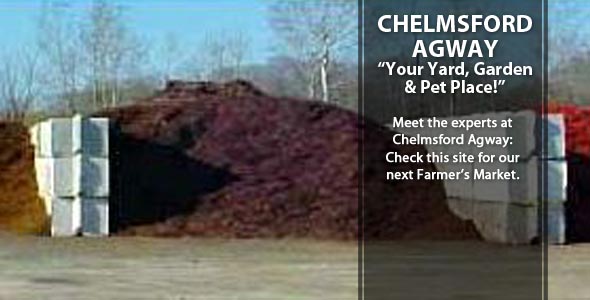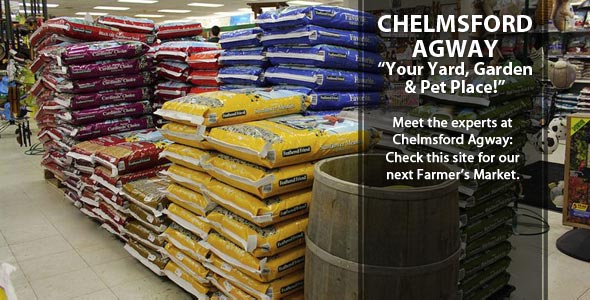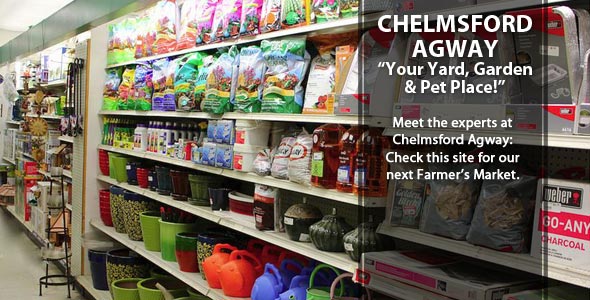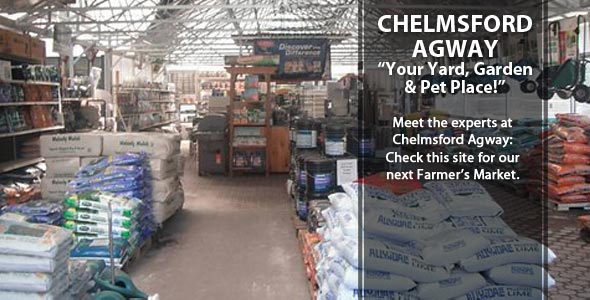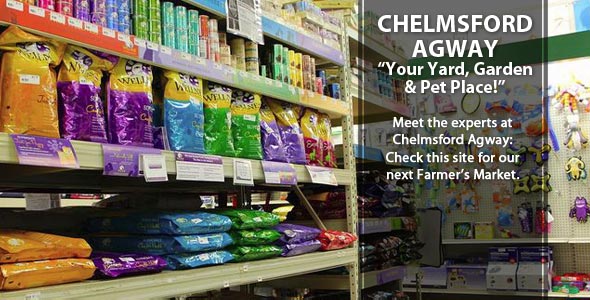 Bulletin Board
Get ready for Fall with our special savings on all your Fall needs:
http://bit.ly/2dwAVue.
Perennials, Straw, Pumpkins & Corn Stalks are in!
Events
Store Events!
Check back regularly for updated event information!
Chelmsford Agway
24 Maple Road
Chelmsford, MA 01824
Phone: 978-256-9991
Mon - Fri: 8:00 am - 6:00 pm
Sat: 8:00 am - 5:00 pm
Sun: 10:00 am - 4:00 pm

Expert Articles & Advice
October 15, 2016
As the last heat wave of summer fades, bird feeders are disappearing from backyards. Most bird lovers assume that as the weather cools and mass migration sweeps in, their beloved winged friends don't need human assistance in finding food; they can forage for it themselves.
October 1, 2016
Grass blades may be going dormant in late summer, but your lawn's roots are still developing and fall is the ideal time for fertilizing.
Special Announcements
Fall Lawn Care
When it comes to taking care of your lawn, fall presents one of the best opportunities throughout the year. Fall is also the best time to get rid of those pesky weeds as they begin to lose their chokehold on your lawn. Click here.