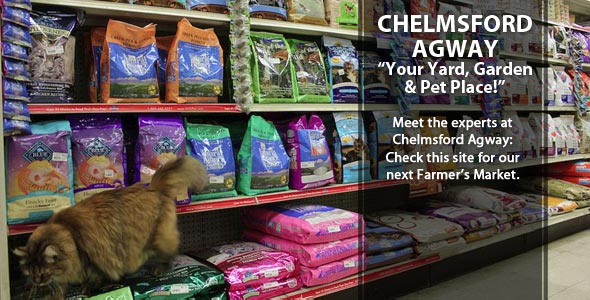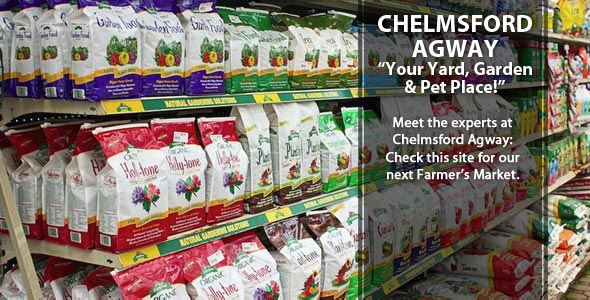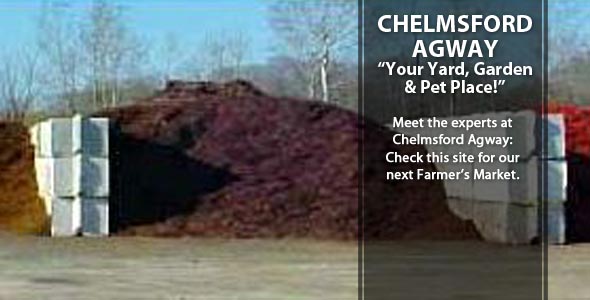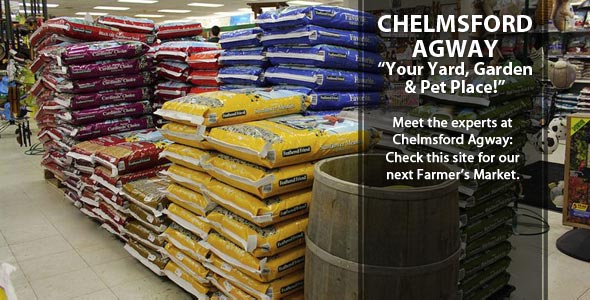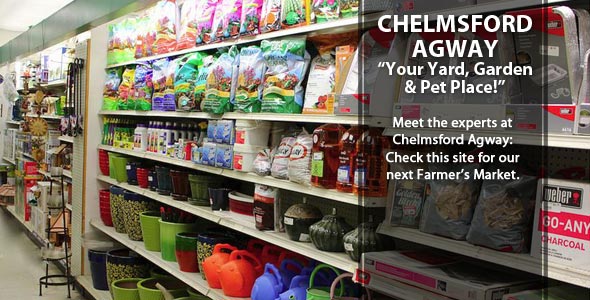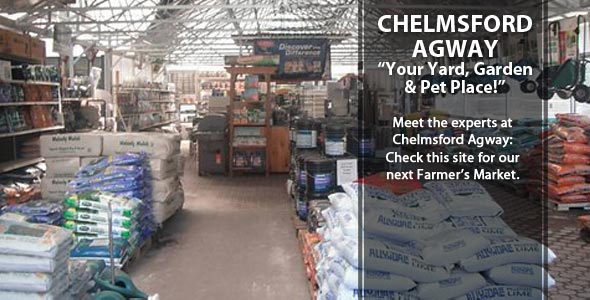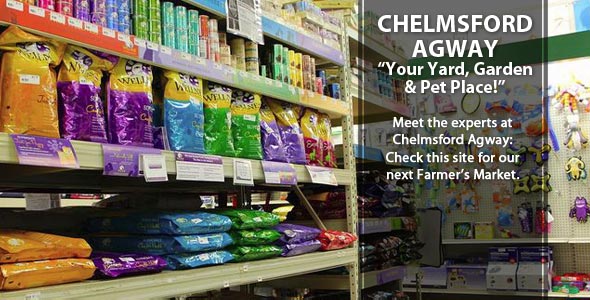 Bulletin Board
We will be open on Memorial Day, Monday May 29th from 8am - 6pm!
Chelmsford Agway
24 Maple Road
Chelmsford, MA 01824
Phone: 978-256-9991
Mon - Fri: 8:00 am - 6:00 pm
Sat: 8:00 am - 5:00 pm
Sun: 10:00 am - 4:00 pm

Events
2/01 - 5/31/2017
Peep Peep! Our Spring 2017 Chick Order Form is available online now.
Special Offers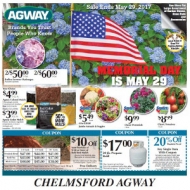 Click here to check out our current Sales Flyer! Sale ends May 29th, 2017.
Valid 5/17 - 5/29/2017
Expert Articles & Advice
May 15, 2017
Chicks and chickens need stimulation and entertainment to stay healthy, and a healthy, happy chicken is one that will behave better, lay more eggs, and be a more pleasant barnyard or backyard companion.
May 1, 2017
Fleas and ticks are uncomfortable for pets and humans alike, and because these parasites can spread diseases and cause anemia, it is imperative that pet owners take steps to control them.
Special Announcements
Bare spots on your lawn can be caused by a variety of factors, like over-fertilizing or lack of water. Maybe you spilled some weed killer on it the last time you were treating those dandelions or filled up your mower. Whatever the cause was, the cure is to re-seed it and get grass growing again. Learn more here.